KETO BOOSTER PLANS
Induce fat loss by utilizing the body's stubborn fat through enhanced ketosis with just 3 cups a day
Sorry, there are no products in this collection
Frequently asked questions
HOW DOES IT WORK?

The Keto tea contains Garnicia, Ginger, Black pepper and Cinnamon all of which promote Ketosis. Ketosis is proven to promote fat loss by utilizing the body's stubborn fat
IS IT SAFE FOR NEW MOTHERS?

Yes! It is safe for new mothers. Many have lost post-pregnancy fat with this plan.
WHEN CAN I CONSUME THE KETO TEA?

The tea can be consumed twice daily. It can either be consumed before meals or even alongside meals
HOW MUCH WEIGHT CAN I LOSE?

We have seen people losing around 4-8 kilos in one month. For best results we recommend continuing the tea for one month and following flexible diet plans by EVA!
DOES IT CONTAIN ADDED CHEMICALS?

NO! All our products are 100% natural with no added chemicals and sugar. They are plant based and FSSAI approved.
Trusted By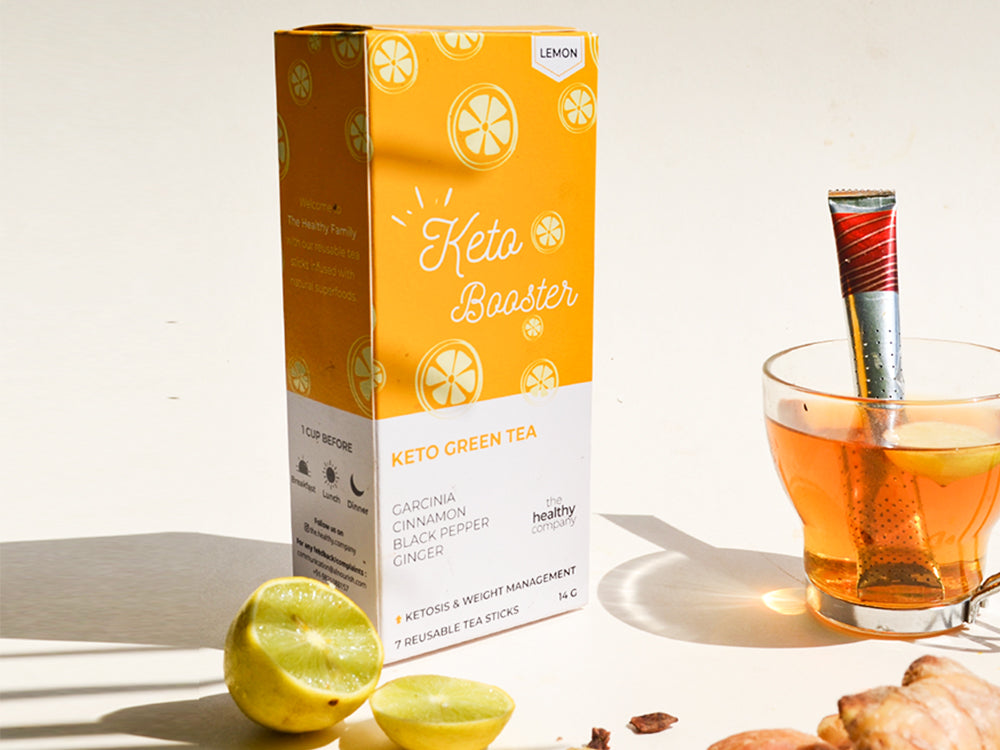 Clinically Proven Results
30% Higher Metabolic Rate
20% Faster Fat Absorption
50% Reduction in Bad Cholestrol
60% Reduction in weight with PCOS/ PCOD
Let customers speak for us