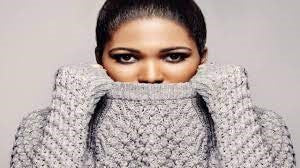 Winters are here and it is time when we take extra care of our skin and follow basic routines to keep our skin glowing even in this chilly weather. The condition worsens as we enjoy all the winter 'comforts' like heaters and blowers, being out in the sun, and bathing with hot water. Maintaining a healthy daily skincare regime becomes essential to protect your skin from harmful environmental stressors and harsh weather and a drop in the temperature, it is important to adhere to cleansing, mild toning, and nourishing to keep the skin protected against the cold winds. THC company brings ups an amazing product for your glowing skin. Start using the combination of collagen builder and glow skin tea daily and bring your skin to a natural beauty.
This season, the skin moves towards dryness, dehydration, seasonal breakouts, and dullness with weakened protective balance, so surge into a good amount of nourishment for your skin. Switch to more liquids, proteins, vitamins, and minerals like soups, fruit juices, aloe vera juice, amla juice, collagen-based supplements, fruits, etc to bring your skin a natural and healthy glow. Most importantly during winters, we tend to avoid drinking water as we feel less dehydrated; however, we lose water from our bodies in so many ways without realizing it. Therefore, it is imperative to load up on water even during cold winter days. Refill your system with water and get glowing skin without having to worry about dullness anymore.
Hot showers in winter may relax your muscles, but nothing can be worse for your skin condition than hot water. It makes your skin dry and flaky. The effects are even more adverse if you have sensitive skin. We cannot switch to the cold-water bath, of course, but we can save our facial skin by washing it with lukewarm water. This way you wouldn't feel cold and also wouldn't let natural oils slough off easily from your face.
Indulge in some supplements like THC collagen builder with glow skincare tea daily. As these products contain a proper amount of ingredients that are responsible for glowing your skin and protecting it from winter-related skin issues these are the cherry on the cake with your natural efforts and these products enhance your natural skin beauty. These handy tips may help you get through the harsh effects of winter and give you glowing and happy skin. Pick your cues and get the skin you always dreamt of.